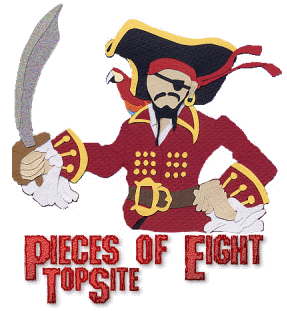 Arrrrg me Mateys! Tis jus' a friendly TopSite open t' family friendly sites. Why dasn't ye join us?

---
---
Site Of the Moment:
Mermaid's Realm


A visitation of the underwater world of the Merfolk, their legends & lore, art, and poetry.
Rank
Site
Rating
In
Out

21

Lola's SiteMap



10.00
1
83

A small site with links to my other sites. Come and meet my family and my pets, past and present.



Page:
1
2
[3]
Last Update: Feb 17, 2021 23:29
Next Update: Feb 17, 2021 23:59
Next Reset: never
Sites: 24
Powered By GoTop100.com