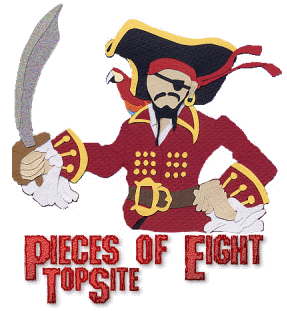 Arrrrg me Mateys! Tis jus' a friendly TopSite open t' family friendly sites. Why dasn't ye join us?

---
---
Site Of the Moment:
Fair Lady of Rohan


Enter the realm of the fair lady. Get to know me and my family. Apply for my awards!
Rank
Site
Rating
In
Out

21

Lola's SiteMap



10.00
1
78

A small site with links to my other sites. Come and meet my family and my pets, past and present.



Page:
1
2
[3]
Last Update: Jan 18, 2019 7:29
Next Update: Jan 18, 2019 7:59
Next Reset: never
Sites: 24
Powered By GoTop100.com